HOME > Research Programs > International Training Program
Japan Society for the Promotion of Science (JSPS) International Training Program


Multilateral Education and Research Programfor a Symbiosis Society in East Asia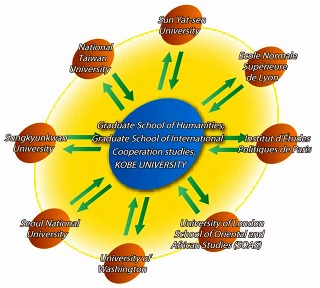 In an increasingly complex world, East Asia is one of the regions where accepting different cultures beyond one's own border does not always lead to mutual understanding. Therefore it is of the utmost importance to develop a grand design for and coexistence within the area, with deeper comprehension and broader knowledge concerning the cultures developed in the long history of East Asia.
In light of this task, this program aims to cultivate talent of young scholars by giving multiple training based on East Asian Studies developed in both Asian and European countries, which combines the disciplines of humanities and social sciences at the same time. After completion of the training, students will contribute toward establishing a grand design of mutual understanding and coexistence of the people in East Asia, where political and cultural matters are complicatedly interwoven.
More specifically, our goal is to develop young scholars' capacity for research in East Asia and advance their ability in academic writing and their presentation skill in foreign languages to the point at which they can actively participate in the leadership of the international arena.